http://kosmicdream.tumblr.com/
http://chelsiecole.blogspot.com/
i still have a good amount of pictures to do a new art dump but WITH THESE NEW OPTIONS AVAILABLE TO ME .. I am not sure what I'm going to be doing yet. Perhaps one final art dump for here then.. migrate over.
There will probably be a lot of old art reposting on these new art blogs, and maybe I'll post a few tegakis and stuff there too, i suppose? Scratches chin. We will have to see! STAY TUNED MY FEW LJ FOLLOWERS
hey there, just a little update to say that I am possibly going to move my art postings on blogspot and/or tumblr, I am really not too sure at this point what I'm going to prefer to use and what my .. posting.. system will be like, but if you want to follow me there here are my linkz
Current Location:

MAH HOWS

Current Mood:

blah
thanks so much for commissioning me digits and kylee!!
and um yeah ill add more info to this as i go along, sitting with my face pressed against pokegay websites as i pick out the moves i want. AND I'LL ADD LINKS TO REFS LATER
GUYS IM SO EXCITED!!!!!!!!! FUCK!
(
shits everywhere in ecstasy
Collapse
)
Hi this info is for the POKEMON GIJINKA BATTLE FRONTIER GROUP OMG I AM SO FAGGITY. I'm going to post my info stuff on here cause I always screw shit up if I write things out. /__\ THANK ME FOR THIS you wont have to squint and try to read my garbled monkey handwriting!!
ALSO:
-PAY THROUGH PAYPAL ONLY!! (be sure to click GIFT when you send it so i dont get taxed ._. )
Here's a chart of general prices guidelines, but its not like its carved in stone. I am willing to be flexible, but I'm sorry I really can't accept anything under 5. I just don't have enough time!!!1 ;_; or else I would.
(
MORE INFO CLICK HERE WOAHH
Collapse
)
Hi people of the internet. I really really need money, I'm talking fucking desperate. So.. I'm opening up commissions. YUP.
Current Location:

MAH HOWS

Current Mood:

curious
anyway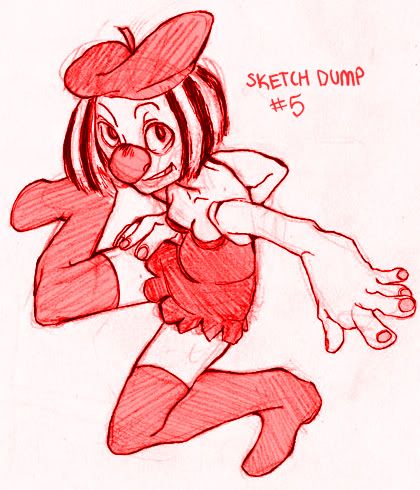 (
click for pix
Collapse
)
idk why im doing this now, when i really have no time to do so. i should be doing homework haha so cant wait for this semester to be over. THEN I AM FUCKIN GONEEEEEEEEEEEEE with the wind.
Current Location:

MAH HOWS

Current Mood:

busy

Current Music:

dont rush - tegan and sara
school started and stuff! and. idk im updating because i have around 40 minutes until my next class and i finished all my homework AND I AM BOOOOOORED AND HUNGRY WAH WAH BITCH BITCH I WANT FOOD FOOD FOOOOOD. but yeah my schedule is really stupid today. my next class ends at 1:30 and then my final class today is at FOUR FUCKING THIRTY. what am i going to do during that time. I don't know. I'm sure as school goes on and we get longer assignments I will be kissing the ground with joy to have that airbubble of time. But right now? right now its fucking stupid. internet I AM BITTER I WANT NURISHMENT
also um. i guess i can do another sketch dump soon lol? what else is the point of this livejoural lmao. I dont really feel compelled to update or anything. But its the closest thing to a blog i have.. for now.. i guess. I could never get into blogspot or tumblr or whatever =__= But then again i never could get into LIVEJOURNAL and HERE I AM... BARELY UPDATING BUT ITS MORE THAN I USUALLY DO!!!!!! hoyl shit someone just walked past me with MOTHER FUCKING.. IDK CHINESE.. FOOD AND SHIT GIVE ME THAT GODDAMN IT
totally forgot my strain of thought all i can think of is food now. um.
yeah im gonna go.
bye.....................then.............
Current Location:

SCHOOL, BITCHES

Current Mood:

hungry

Current Music:

nearby nerds talking
Current Location:

MAH HOWS

Current Mood:

touched

Current Music:

Back Of The Van - Ladyhawke
NOW.. really.. really delayed sketchdump, sheesh. I really need to do this faster cause looking at this old art is like puke. U m u oh who the fuck cares already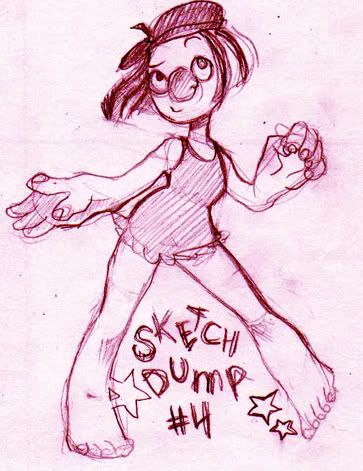 (
ONTO SOME ART OF WHATEVER!!!!
Collapse
)
keep putting this off OOPS. Anyway.. NEWS: IM 20! SCHOOL! JOB! LAPTOP FIXED! REDID ROOM! VACATION TRIP THAT WAS NOT FILLED WITH HORRID DRAMA! That's about it.
Current Location:

MAH HOWS

Current Mood:

awake
omg hello july how are you- oh holy shit im turning 20 in like a week
aannyway figured its about time i popped in again! things have been good with the pc. im stil marveling at the brilliance of it all. honestly it feels like a MILLION YEARS now since i used the laptop lmao. although i was on it last.. weekend i guess??? ITS STILL NOT FIXED LMAO pat on the back for me. patpatpat
and FUCK. still need to get on that spamdump. I keep forgetting rofl. 6_6 gotta move stuff over from my laptop to this one..... uahhhh also my gma went back into the hospital BOOO. apparently we have to go clean their house this weekend or something. sweatdrops. not lookin forward to that cause i guess they let the dogs poop in the house!!!!!!!!!!!! WAO. GOLLY I CANNOT WAIT and ive already hated their dogs for years now so its just adding to the joy
Current Location:

my hows

Current Mood:

thoughtful

Current Music:

Little Bit (Auto Erotique Bootleg Remix) - Lykke Li
GOLLY!!!!!! so my laptop got a lil virus sunday night and it forced me to fix up my pc and HOLY SHIT
I FORGOT HOW GOOD IT FEELS TO DRAW ON A PROPER COMPUTER THAT DOESNT LAG AND ACTUALLY HAS A GOOD SCREEN AND A PROPER SEATING ARRANGEMENT HOLY FUCK???? WHY DID I EVER FORCE MYSELF TO USE A LAPTOP FOR A WHOLE YEAR??? i should punch myself in the face. except that'd be awkward to do and my giant hulk arms would knock my head clean off.. probably.. ANYWAY I WAS REALLY PISSED BUT FUCK IM SO GLAD IT HAPPENED WHEEEEEEE pukes from joy
anyway i got....so much......fucking stuff to post like..... jesus you dont even know ok???? its kinda scary. gulp. i'll try to do a.. couple of spam dumps soon just. my god u_____u;;;;;;;;;;;;
anyway off to bed i go! wheee poof
Current Location:

my hows

Current Mood:

hyper

Current Music:

Kiss with a Fist - Florence + The Machine